Active micro-Bloggers about travel
traveltine28
music.travelling.friends.concerts.summer.festivals. exploring the ? right now Current ?: Vancouver, BC part of @okdanketschau
Traveltreatseats
BLOG ❤️ Food, Traveling, Trying New Things ? Original photos (Google Pixel 2) ? traveltreatseats@gmail.com #TreatsEats #TravelTreats #raykaexpert
marmouttine
Travel and food addict ?? ?? Next : ?? ?? ??
stephtravels
Too many places to visit in my bucket list. Next: Chile!
raphaeltm_
Photography, web development, and design. Film and digital. Vancouver. Montréal. Franglish. Check out fmair.ca for dev/design for good ❤️
ghkhokhar
samtravels
Community Manager at FAQtr ?Vancouver ?? / Married to my ? ? Queen of jet lags ✈️ Next: ??, ??, ??, ??, ??, ??
HoudaK
Grateful inhabitant of a beautiful planet called Earth 🌐🗺 ~ It's a Big World after all! ~
allthingsshati
PersonalBlog LIFESTYLE |TRAVEL ?? ?? ?
MinJourneys
?? ?? couple passionate about simple living and sustainable travel | Location-independent since 2016 | Hosting guests @tirohangalodge in ??
shwethashivram
Wabi Sabi
ofogh50
don.daniboi
understanding_iran
Introducing Iranian Tourism Attractions Travel to Iran Iran has four seasons follow us??????
travelontheborder
#worldtraveler #travelinspiration ?Sweden Goals 2019: ➡️ New Zealand / Australia ➡️ Asia
ceci.travelling
??? ᴇɴɢɪɴᴇᴇʀ ʙʏ ᴄʜᴏɪᴄᴇ ?ᴛʀᴀᴠᴇʟʟᴇʀ ʙʏ ᴠᴏᴄᴀᴛɪᴏɴ ?ꜱɪᴄɪʟɪᴀ ?? ɴᴇxᴛ: ? ??? ᴍᴏʀᴏᴄᴄᴏ ?
sanfran.inspo
Photos of travel destinations, architecture, foods, sweets, music, and art. My profile is made of whatever inspires me.
Bestravelplace
Alice ?? Traveler & Adventurer ? ? samsung S7 ? diamondvida@gmail.com Background performer in Vancouver Creator of @ecosplendy
lucidroutes
Curating custom luxury experiences of the world's best kept secrets, hidden gems & local hotspots.
viajewithzee
Join me on my journeys through the world!
Marinchetotravels
I post one photo a day of the places where I live and travel to. Most of my photos are taken with a Nikon RX100 III ????????
darlenediaz
Solo hiker and camper, preparing to summit the Everest in 2019!
alfredoevans
The journey never ends - Based in Brussels - Passionate traveler and storyteller
gregpowell
Making sure that my bucket list is always full!
_louste
?? currently in ?? Co-founder and CMO of FAQtr - the blog that gets you.
ramonalarson
US Tour guide for 20+ years. Experienced in trekking, mountaineering and rock-climbing for large groups - up to 10+ ppl - in National Parks. DM for quote.
etbtravelphotography
✈️ #TravelBlogger ?Photographer ⛰Hiker|Adventurer ?SCUBA diver. 7 continents. 50 states. 50+ countries ⬇️ Please follow my blog. Denver, CO
vale_cuello
21 | ????????| ?Juan-les-Pins ?SKEMA ?Treasurer of InterCulture SKEMA ?HOPE Sophia Antipolis ?Shoot from the trip!
La_smalaventure
*Famille nombreuse sur les routes, en mode slow travel* *Big family on the road, slow travel and fun* Retrouvez-nous sur Youtube et Facebook !
Topaz2911
?? ?? ?? ??‍♀️Water girl ??‍♀️Runner ??Fitness junkie ? Love to Travel Mom *
Alexiatc
Believer in positive impact tech and founder of Fifty ?. Ex-P&G family member & ESSEC Business School alumni. Proud member of Club des Croqueurs de Chocolat ?. Paris, France
nepal_yeti_trail
#Tour, #Himalaya #Mountain #Landscapes #Travel #Hiking #Kathmandu #Pokhara #Lumbini #Nepal #Tibet #Bhutan #India #love #friends #beauty #happy #follow
travelwithraph
Living in Vancouver ?? - ? hugger, sharing my travel experience. Start your travel microBlog, share your experience and be featured
travellifeconfessions
Whether you travel by air, car, foot or Harley, we hope to inspire you to explore our world--Visit https://t.co/ioNy222iOz. North Carolina, USA
dlensa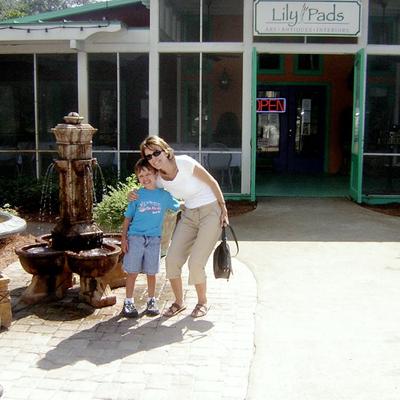 louisvillemom1
#Travel #blogger with #travel #tips and tales; Currently writing about #Great #Britain, #Disney, #hawaii, other U.S. sites; soon #Caribbean and #Italy!. United States
cravingadventure
Finding hidden gems, helping you to travel more & travel better ? Read our blog ? ? Europe ? Let's meet ? hellocravingadventure@gmail.com
roamingpineapples
We are two Pineapples?? trying to visit as many different places as we can ,making memories along the way !!???✈️? @lvella03 @freckles_013
shankthetank19
Adventure is out there.